Our Response to Covid 19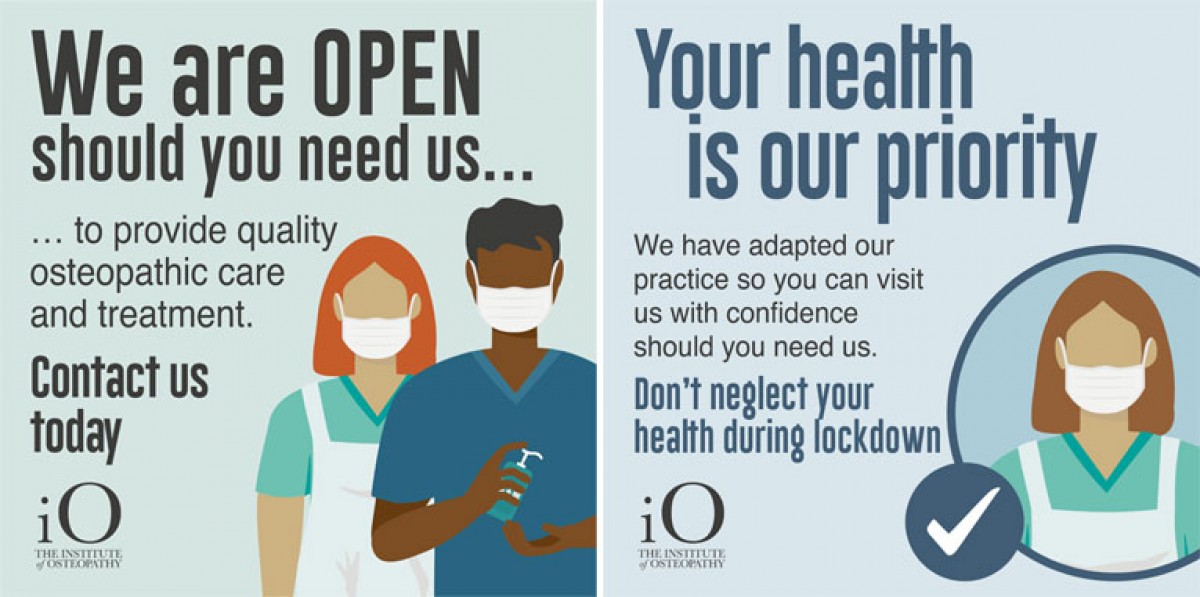 We are working hard in both clinics to make it safe with minimal risk to staff and patients alike, for you to come for treatment safely, whereby you can continue to receive vital & helpful professional treatment.
All staff are ensuring that they have no covid symptoms and if they feel unwell they report this immediately and we are regularly checking temperatures. Staff are socially distancing outside of work, using masks as and where necessary and maintaining optimum hygiene care. When seeing patients the osteopaths are washing hands & sanitising before and after treating patients if they come into contact with anything outside their treatment room and using PPE.
The clinic treatment rooms have all been cleaned and are sanitised after each patient visit. Numbers into the clinics are reduced with individual patients having no contact with other patients and we ensure when entering & exiting only one person does this at any one time. Patients are all triaged by telephone before coming to the clinic and are asked to arrive at their appointment time, waiting outside for the osteopath to escort them into and out of the treatment room and clinic. If any patient reports any covid symptoms they are asked to stay at home and contact 111. Further triage is performed once the patient is in the treatment room.
Your ongoing care is our concern! During the lockdowns and out of lockdown osteopaths are allowed to continue working, this is sanctioned by the Government, National Health Service, Public Health England and the General Osteopathic Council. We are here to help you!
WASH HANDS
COVER FACE
MAKE SPACE
---
Related Items
---