Alastair Scott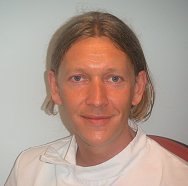 Having developed an interest in Osteopathy following treatment, for a whiplash injury, by a local Osteopath, Alastair started at the British School of Osteopathy in 1996, after completing a degree in Psychology at Lancaster University. He graduated in 2000 and has since been practising in London and Hertfordshire.
Alastair is interested in all areas of Osteopathy in his treatment approach to illness and injury.
Please contact us if you would like to arrange a treatment.