Amanda Anderson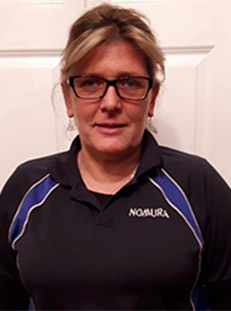 Every Monday 1pm till 7pm at Churchill Medical Centre
Modern life today provides us with constant challenges. Balancing work, family and social life can leave us drained, both physically and mentally. Ultimately, this, in turn, can lead to increased anxiety, stress and decreased energy levels. So, why not treat your mind, body and spirit with one or more of the following therapies. Provided by Amanda Anderson, who has over 16 years of experience in the industry, therapies are available every Monday between 1pm and 7pm at Churchill Medical Centre.
DEEP TISSUE/ SPORTS MASSAGE- A deep form of body work that has many benefits. Popular in the corporate field, it can help ease postural tension and muscular imbalances that are caused by desk based occupations and sporting activities. A variety of techniques are used and whilst deep, treatment is slow and relaxing.
PREGNANCY MASSAGE- Specialised massage that helps to relax the pregnant client and address specific issues that they may face. Benefits are many and may include improved sleep, reduced muscle tension and associated joint/ muscle pain, decreased stress/ anxiety and improved circulation and lymphatic flow, to help reduce swelling in the lower limbs.
POST PREGNANCY MASSAGE: Massage treatment using a variety of techniques to address the particular problems that may be faced by the post pregnancy woman. These include the following: Postural changes lingering after pregnancy and associated muscle tensions/ imbalances are addressed. Caesarian scars can be treated with scar therapy. Neck, shoulder and arm tension from breast feeding and holding baby can be alleviated. Treatment can help to calm, relax, decrease anxiety and improve sleep for the mother at a time when self care is often neglected.
SCAR THERAPY- Scar formation is a natural process of wound healing, but it can lead to adhered, inelastic tissue that can negatively impact on tissue and joint function. Scar Therapy is a new gentle form of therapy from America that can help reconnect and promote healing on the scar surface and reduce adhesions in the underlying tissue. All kinds of scars, from very old to newly healed that are a result of accidents, operations or cosmetic surgery can benefit from this treatment. (For example: Caesarean, surgery scars, facial scarring, burns and many more!). Please note that more than one session is usually required and response to treatment may vary from person to person.
BONEWORK, INTEGRATING BONE FASCIA- BoneWork aims to facilitate the repositioning and and integration of displaced bones and old, badly healed fractures.This is done with the application of firm pressure with specific hand positions, to permit change in the periosteum (connective tissue that surrounds bones) and the bone structure. BoneWork is painless, does not involve any skeletal manipulation and may also aid both recent and historical bone changes.
REFLEXOLOGY- A gentle therapy where pressure point work and massage are applied to the feet. It may help improve sleep, decrease tension and anxiety and help the body function more efficiently.
FASCIAL UNWINDING- Again, a gentle, light touch therapy that helps the body to relax and release physical and emotional tension. It can be combined with massage for a truly relaxing treatment.
REIKI- A relaxing gentle therapy that can be given with the client fully clothed. Aimed at balancing the body by decreasing stress and anxiety and improving the bodies overall function and general wellbeing.
INDIAN HEAD MASSAGE- An ancient therapy that helps to relax, decrease tension and calm the mind. Treatment is applied to the head, neck, shoulders and arms with the client in sitting. No lotion is used and the massage can be done with the client clothed. An excellent treatment if you only have half an hour to spare!
SWEDISH MASSAGE- A relaxing, rhythmic massage using pre blended oil containing relaxing essential oils that helps to relax both body and mind
Prices are competitive and detailed below:
30 minutes- £30
40 minutes- £40
60 minutes- £55
If you have any questions regarding the above treatments, or wish to book, please contact Amanda on 07951 721260 or via the email below: