Nicola Fox - A Qualified Hypnotherapist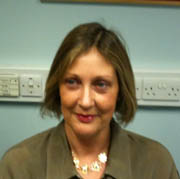 Nicola Fox qualified as a Clinical Hypnotherapist in 2001 after training at Queen Ann College, Harley Street, London. Nicola then continued her education and qualified in Neuro Linguistic Programming (NLP)
What is Hypnotherapy?
There are two parts to our mind, the conscious, it's job to analyse and make day to day decisions, of which we are in total control of and the unconcious, the powerful control panel which holds within all of our automatic responses, beliefd, values, habits and our inner self talk.
Hypnosis / Trance serves as a pathway to the unconcious allowing both therapist and client to change unwanted no beneficial "old" programmes into beneficial, positive ones. Trance is a natural occurrence and an every day event to us all, it is that relaxed state we experience whilst daydreaming, for example.
What is Neuro Linguistic Programming (NLP)?
The way we reach a view to our external situation is determined for us by our internal representations, our learned mind set.
NLP offers tools and techniques to identify and change these "SET" patterns. Utilising NLP enables you to perceive and have more choices available "to mind", which leads to improving the effectiveness and quality in your performance and therefore life.
"The half empty glass" becomes "The glass which is half full".
Nocola says, "my first objective, is to help my client to become comfortable and relaxed, each client and their problem is treated as an individual. We become a powerful team working together to achieve the client's desired outcome.
Hypnotherapy / NLP, is effective for many problems; the most common being:
Panic / Anxiety
Depression
Low Self Esteem / Lack of Confidence
Smoking Cessation
Fear / Phobia
Weight Concerns
Anorexia / Bulimia
Exam Nerves
To book an appointment or for an informal discussion call Nicola at Churchill Medical Centre on Wednesdays, 020 8524 1505, or you call Nicola direct on, 020 8923 6003 or 0787147402.
Please contact us if you have any questions.